Cost of living
So that you can calculate the monthly budget we give you an idea of the monthly expenses in Barcelona. The provided information is indicative.
We recommend that before coming, you have this information in mind so that you can know what budget you should have to live in the city. Take into account the currency of your country and if you have to make the change to Euro.
Room contract in a shared apartment with other students between €400 and €550 with consumptions included.
Rent an apartment between €650 and €1,500, depending on the number of rooms. Additional expenses can range from €50 to €65 per person/month.
Transport (bus, train, metro); Different fares for single tickets, cards, multi-journey tickets and multi-day travel cards depending on your frequency when using public transport.
Transport by bike (Bicing Service) €50 or €35 per year depending on the rate. See more information here: https://www.bicing.barcelona/es/tarifas
Food between € 200 and € 300 euros/month
In general, the cost of living varies from € 700 to € 800 per month. It increases depending on each person preferences.
You can check all the transport prices here: https://www.tmb.cat/en/barcelona-fares-metro-bus
These are the transport tickets most used by students in Barcelona: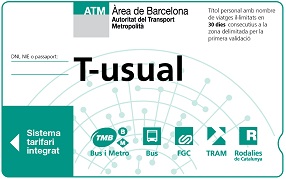 Personal ticket with unlimited trips for 30 days
Price: 1 zone / From € 40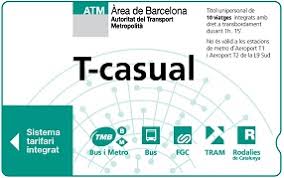 One-person 10-trip ticket
Price: 1 zone / From € 11.35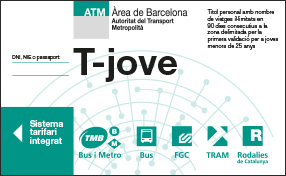 For under 25s, unlimited travel for 90 days
Price: 1 zone / From € 80